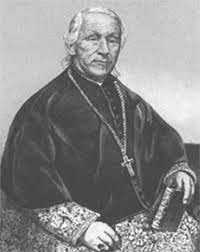 Bishop John Timon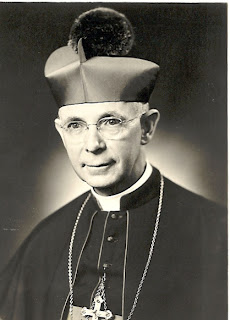 Bishop O'Hara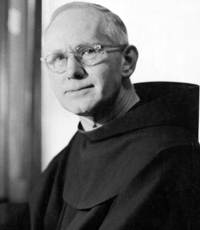 Fr. Claude Kean
At the invitation of Bishop O'Hara, the Franciscan Friars of Holy Name Province came to Buffalo to administer and staff Bishop Timon High School, named in honor of Buffalo's first Bishop, John Timon. This marked the beginning of the Diocesan High School system.
During the fall of 1946, Bishop Timon High School officially opened its doors with a class of 76 freshmen. For three years Timon was temporarily housed at Our Lady of Perpetual Help in Buffalo's old First Ward awaiting completion of its permanent site on McKinley Parkway. On September 6, 1949, Timon moved into its current home with an enrollment of nearly 800 young men. In June of 1950, Bishop O'Hara proudly awarded diplomas to the first graduating class of Bishop Timon High School.
Bishop O'Hara's commitment to Catholic education was embraced by the community as enrollment at Timon grew to over 1,100 students. To accommodate this growth, Timon opened an annex named after Monsignor Nash of Holy Family Parish. The halls of Timon were alive with an energy and school spirit that was fostered by the Friars. Even with such large classes, each Friar knew not only his students, but the families as well. Any student, who needed extra attention, support, or a friend, found it in the many Friars who called Timon home.
As a Catholic High School steeped in the Franciscan tradition, Bishop Timon focused on the development of the total person. An excellent academic program was coupled with a wide variety of extra-curricular activities and a strong foundation of Christian values. Timon provided young men with the challenges and skills needed to excel in all areas of their lives. Franciscan Friars and lay teachers were dedicated to Timon's mission as they created an environment that nurtured the academic, personal, and spiritual growth of each student.
In 1991, Bishop Timon became incorporated as an independent Catholic High School governed by a Board of Trustees. In 1993, the Board voted to add Saint Jude to the school's name. Today, the "Timon Tradition" lives on as our lay faculty and staff continues to promote quality Catholic education in the 21st Century.