Student-run Timon web page, our point of view on daily activities and life within 601 McKinley Pkwy.
The web design & social media marketing class creates the content for this page. Our class has 8 seniors and 4 juniors who are active in many different sports and clubs.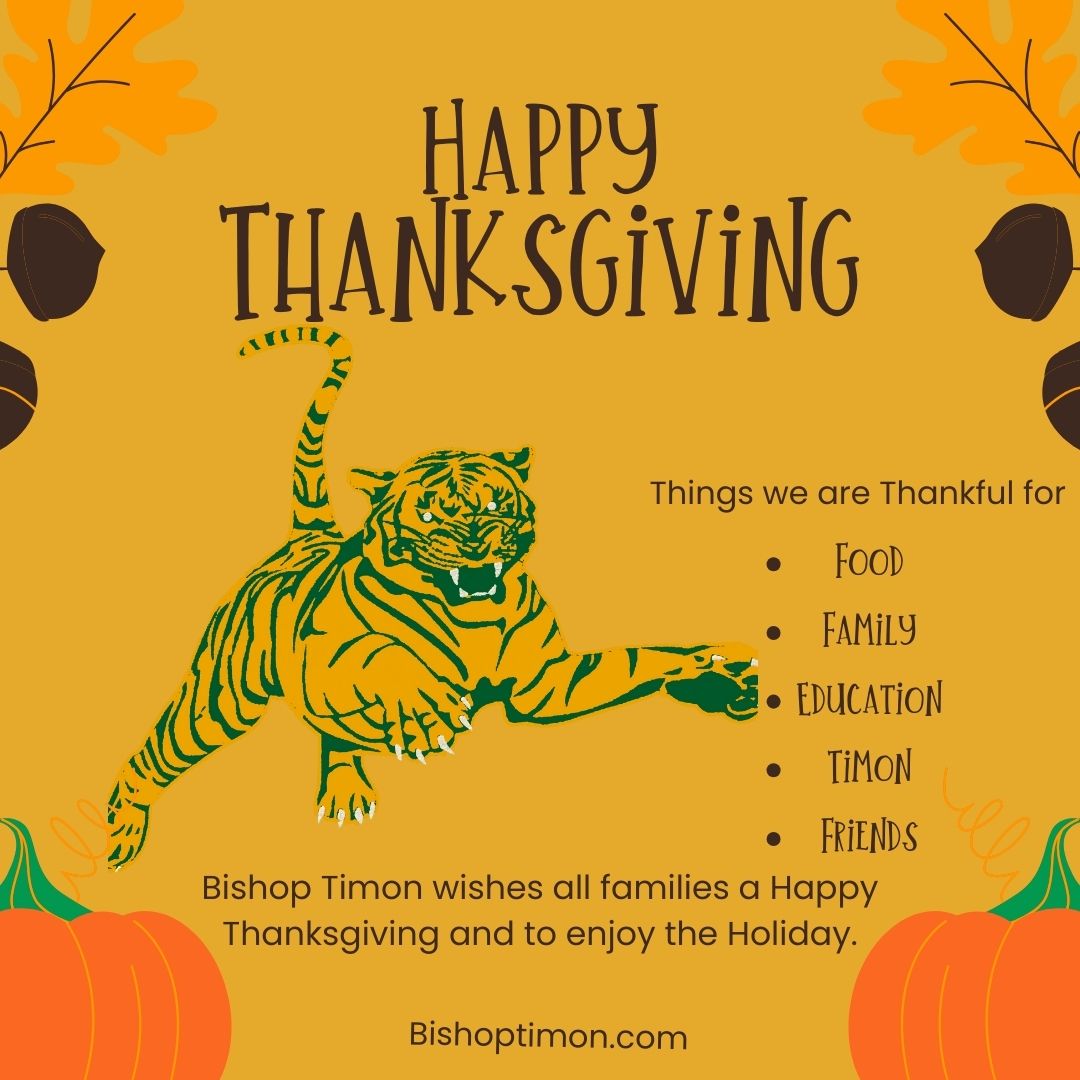 November is a month of being thankful and coming together. Our we design class came together to make a poster about what we are thankful for and what the Thanksgiving holiday is truly about.
Advice for Underclassmen:
Coming into Timon a lot of the underclassmen are not sure what to expect. Some may not have a lot of friends; some may have many, some might play sports, and some might not play any at all. Some advice some of us seniors give to the underclassmen is to be social and make as many friends as possible early on. Make sure to get your work done, it will matter later. Wear the uniform and be in the dress code. Nobody wants detention! One of the bigger ones that we try to stress to underclassmen is to get to all the sports games. Especially football, hockey, and basketball. It's a good way to be social, have fun, and make a bunch of new friends. It's also just as important to come together as a grade and make friends with the older grades. It's hard to stress how much the Timon Brotherhood matters to this school. So, try your best to make this possible.
Senior advice for underclassmen:
· Be social
· Get your work done
· Wear the uniform
· Show up to games and events
· Find friend groups
· Come together as a grade
· Make friends with everyone
Colin Oliveri, Kellen Hopkins, Kevin Priore & Kyriee Farr