Come support YOUR Timon tigers in their rematch vs. Canisius. Let's make it 2-0 - GO TIGERS!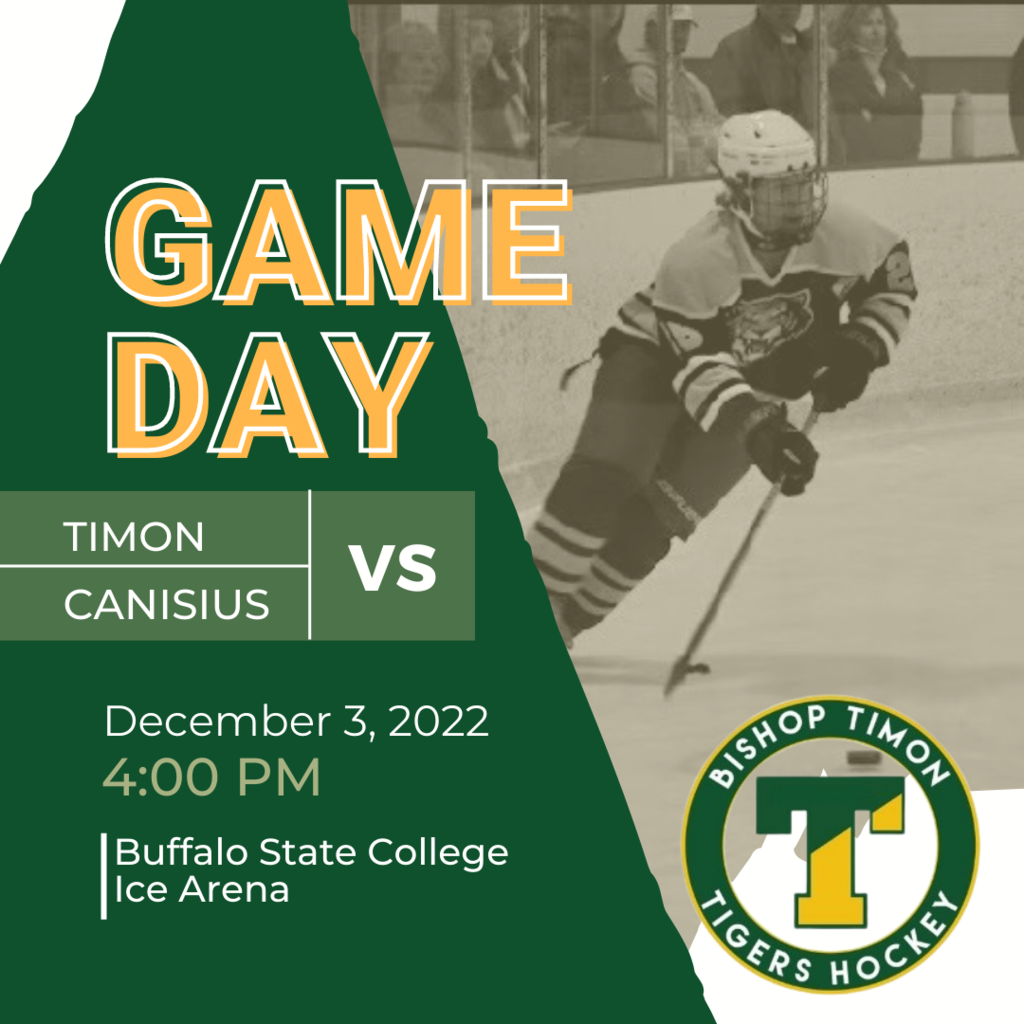 RESCHEDULED DATE - JANUARY 13TH!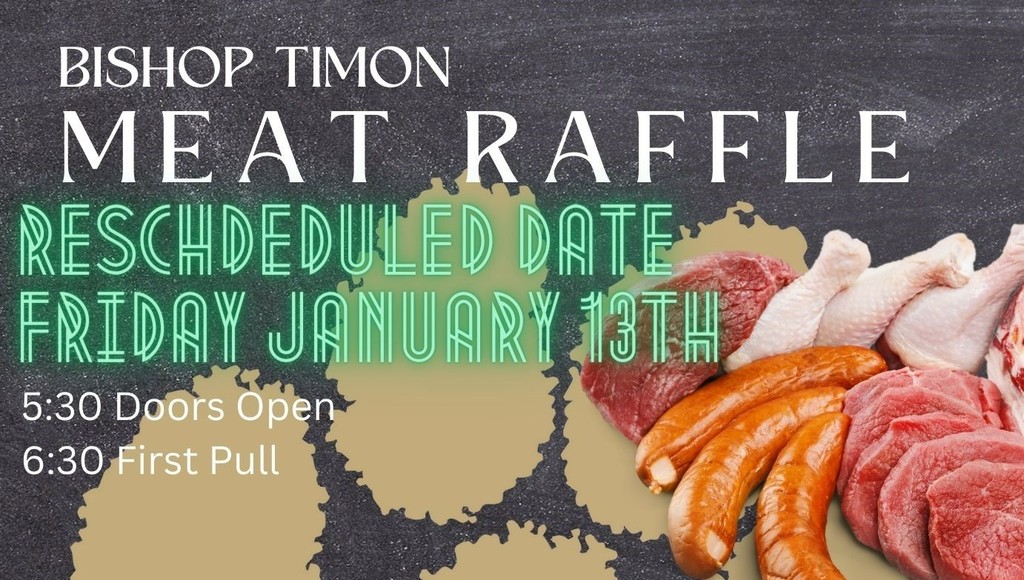 Thank you to all the different schools that let Timon come in and speak to their 7th and 8th grade boys this Fall. This Saturday 12/3 is finally the big day for the 8th Grade Entrance Exam at 8:00am at Timon. Email
Graham@BishopTimon.com
if you have any questions or need to set up a Make Up Exam.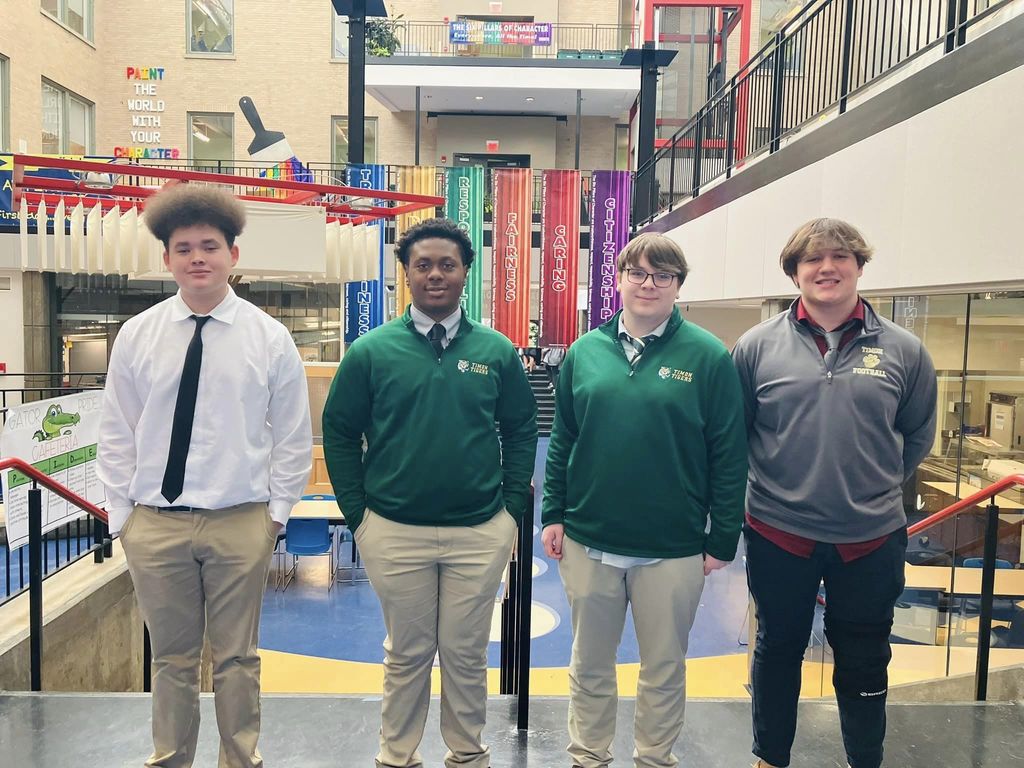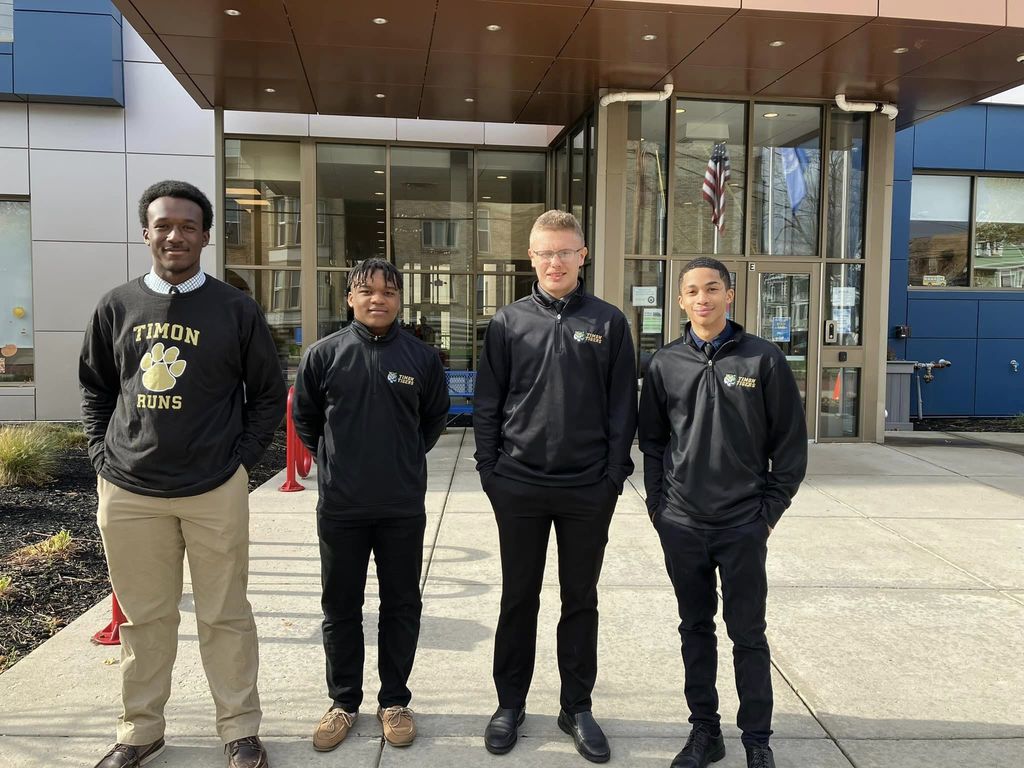 Congrats Timon Hockey on season opener WIN!!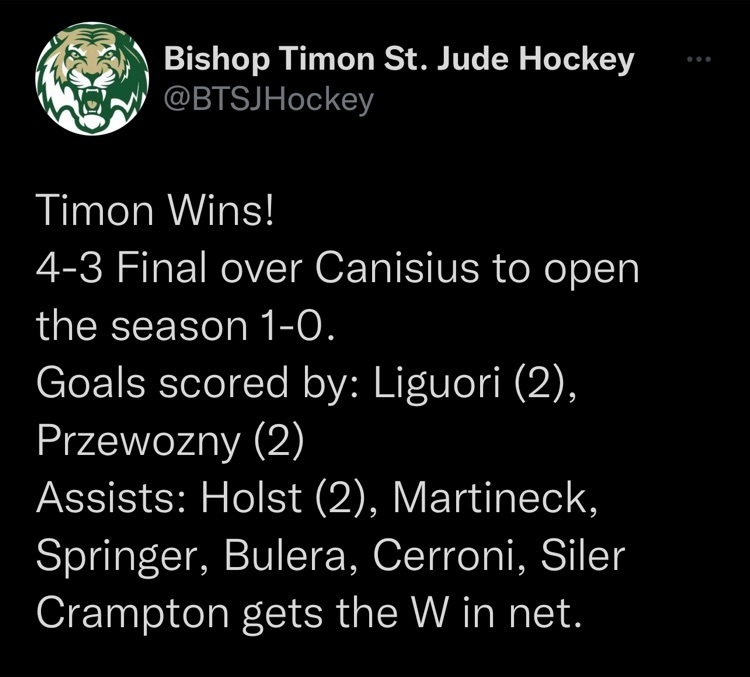 Come out and cheer on YOUR Timon Tigers Hockey Team in their season opener tonight at Caz Ice Rink!!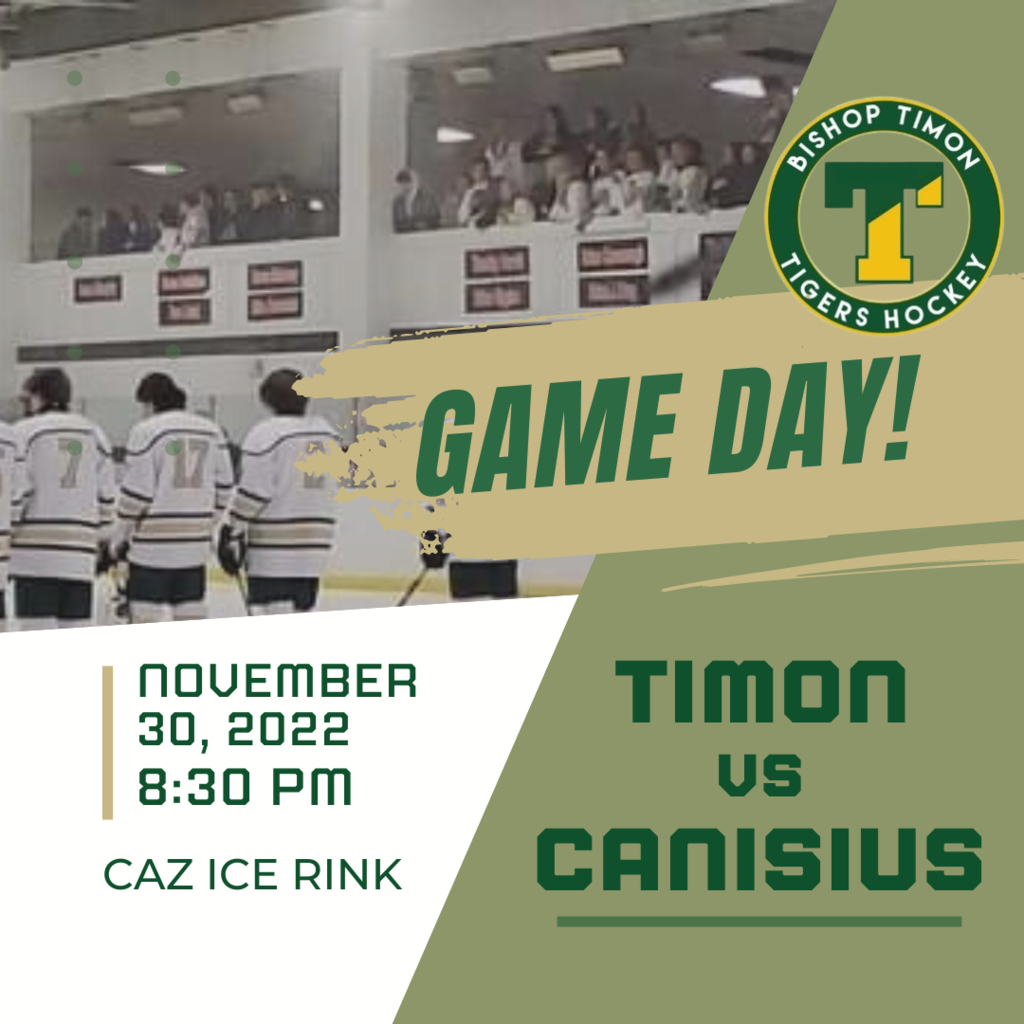 Gary Purdue `25 said it best, What I am Thankful for: EVERYTHING, All my family, My Timon Brothers, Doc, Timon. We couldn't agree more! To all our, families, faculty and staff, Alumni and friends. We are Thankful for you - Happy Thanksgiving!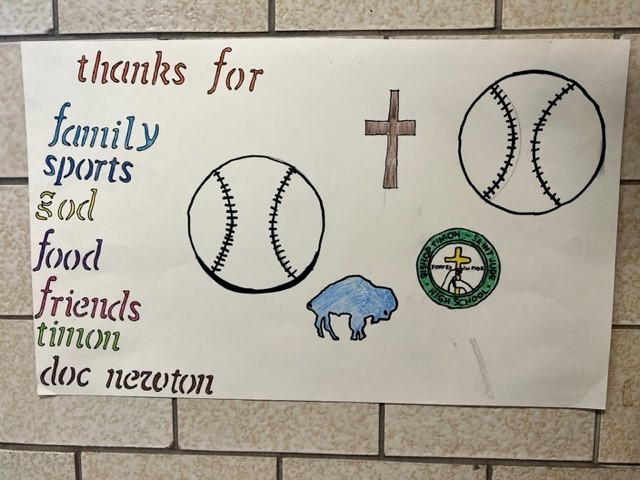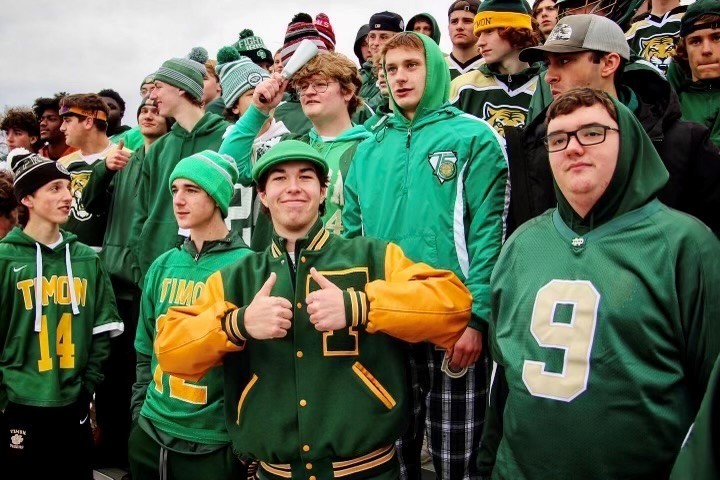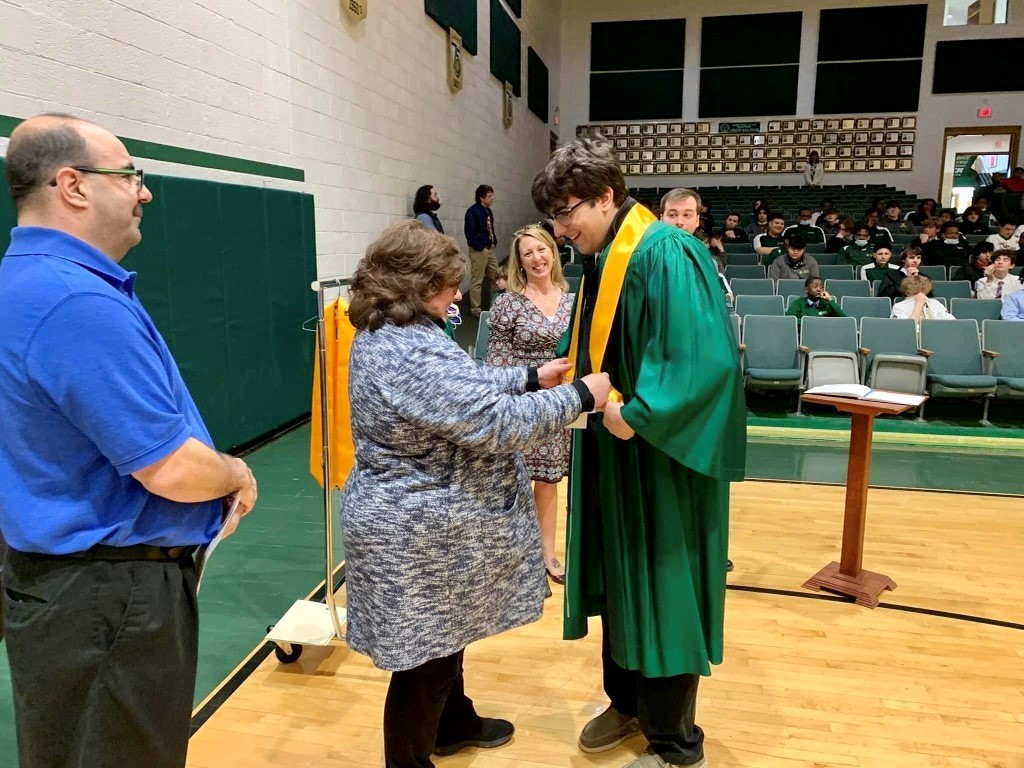 Due to driving bans and unsafe conditions Bishop Timon will be closed again Tuesday 11/22. The Alumni Open House scheduled for Tuesday is also cancelled. Have a Happy and Blessed Thanksgiving - Fortes in Fide!

Good morning, due to the roads around school being impassable, Bishop Timon will stay closed for Monday 11/21. Stay Safe Everyone - Fortes in Fide!

The safety of our families and students is our utmost priority. We were holding out hope that we could still get together, however Mother Nature has other plans. The meat raffle will be postponed, more information to follow. Stay safe and warm.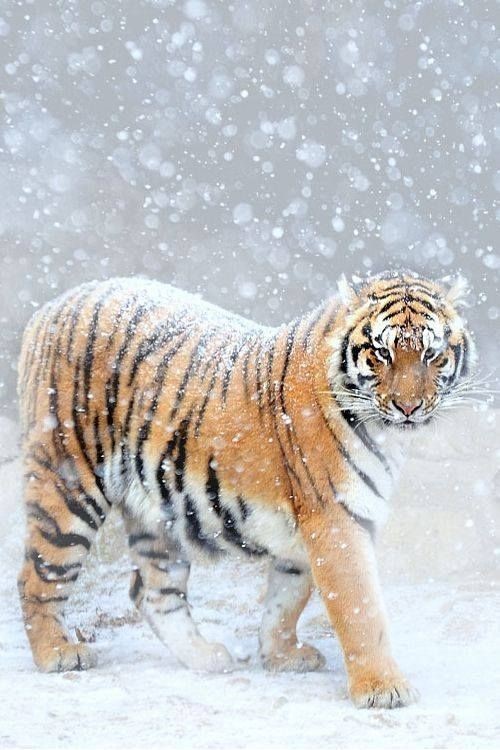 Lt. Col. Colby Krug '00 shared his memories of Timon, becoming strong in faith and never giving up telling our students, "You don't have to be the smartest, you don't have to be the fastest, but you'd better be a hard worker" while describing his life after Timon working in the US Army.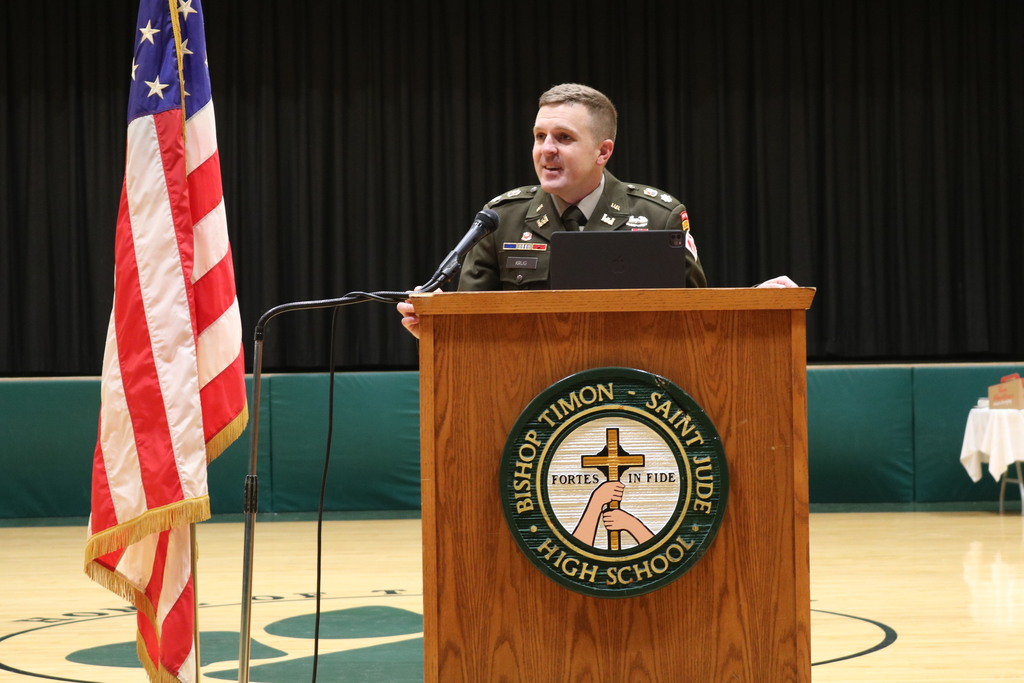 Yesterday, Lily Bink - the daughter of Holocaust survivors, shared her family's story of horror, perseverance, and ultimate escape to WNY, with our Timon students and shared her hope that we can live in a world that won't accept hate. (Photo credit Taron Wilkins `24)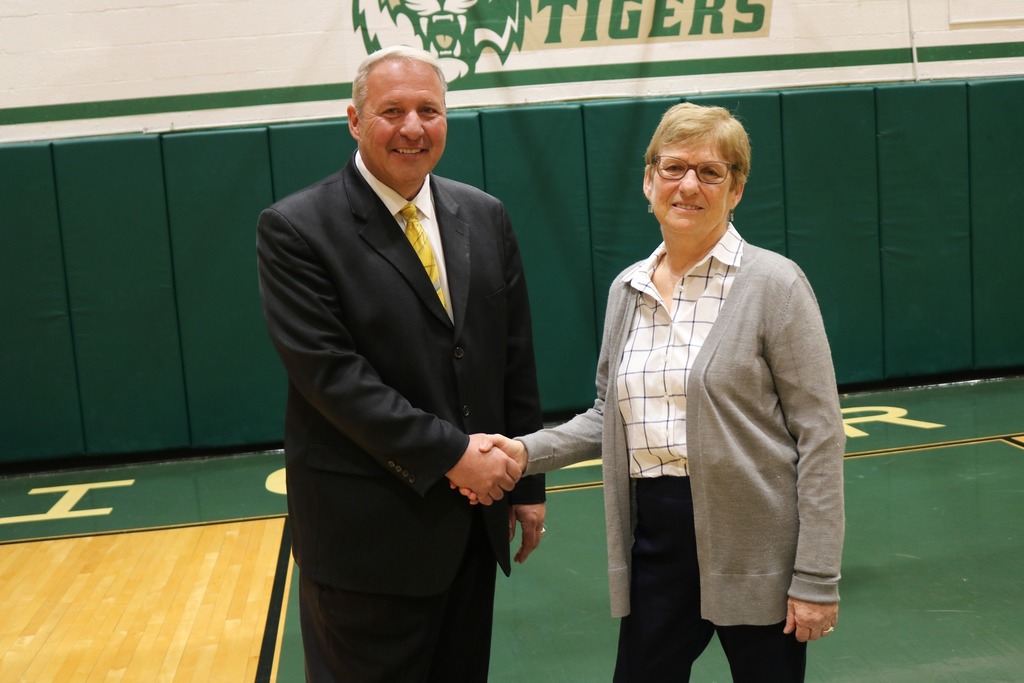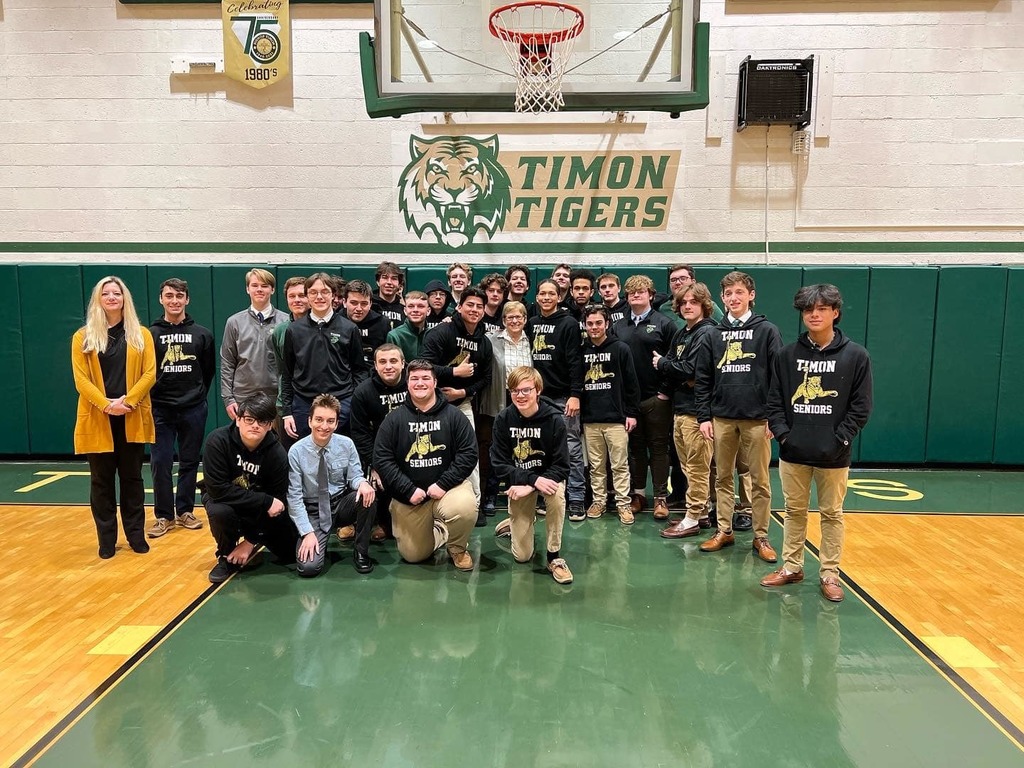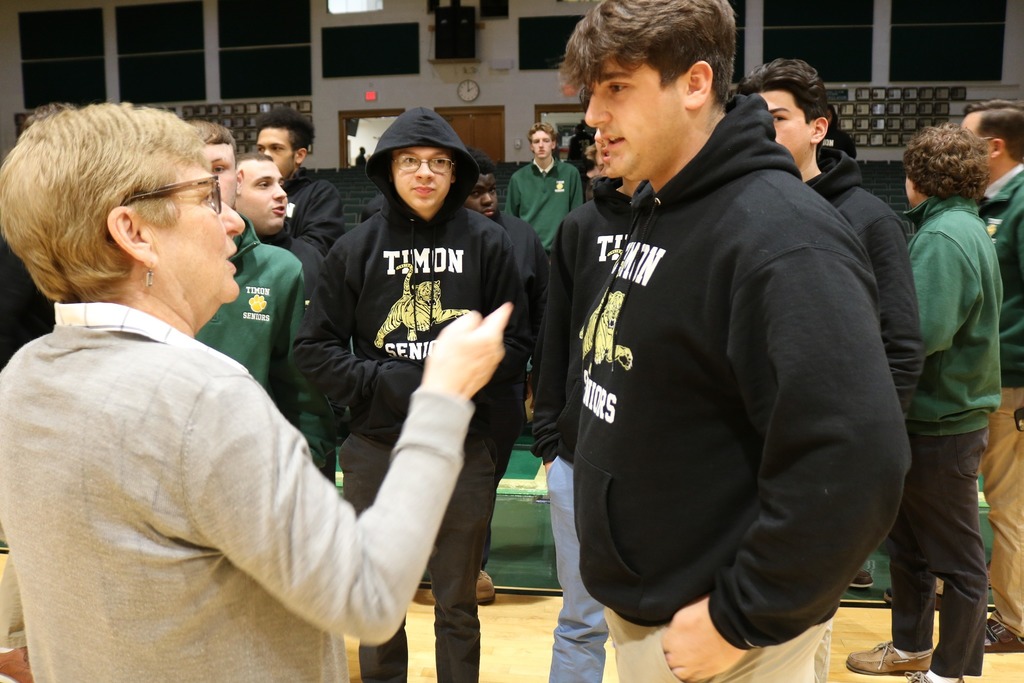 YOUR TIMON TIGERS ARE MSGR. MARTIN CLASS B DIVISION CHAMPS!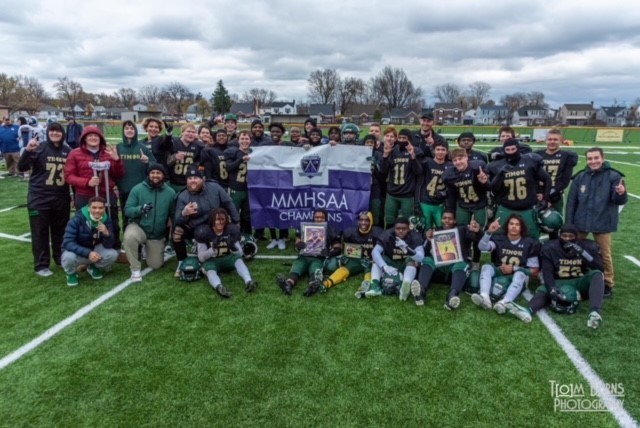 You have already helped us accomplish some great things here at Timon. With your support we have created a new curriculum based on future careers and college expectations, like our E-sports Lab & Lounge. Now every dollar donated to Timon from today until December 31st can be doubled with a donation challenge. If Timon hits our goal of $100,000 we will receive a match of $100,00.00 Together we are providing our students with the best possible environment for learning. This includes – continuing to promote and attract talented teachers and support staff, adding more cutting-edge technology for learning and career development, and continuing to upgrade our student's surroundings with classroom and building improvements. With your help and this matching gift, we can provide this and more.
https://e.givesmart.com/events/sdO/

Yesterday Bishop Timon St. Jude Freshmen went to St. Katharine Drexel Church in Lovejoy for their annual retreat. Fr. Jim Monaco `76 and Inspirational Speaker Caili Danieu helped our boys grow in knowledge and Faith.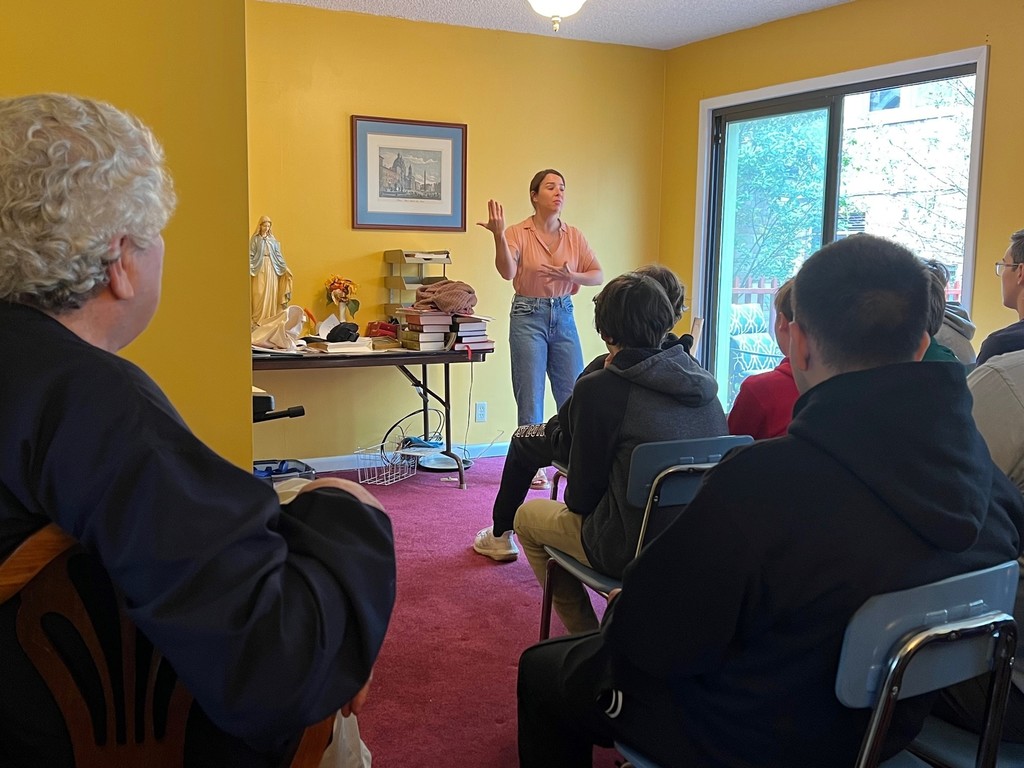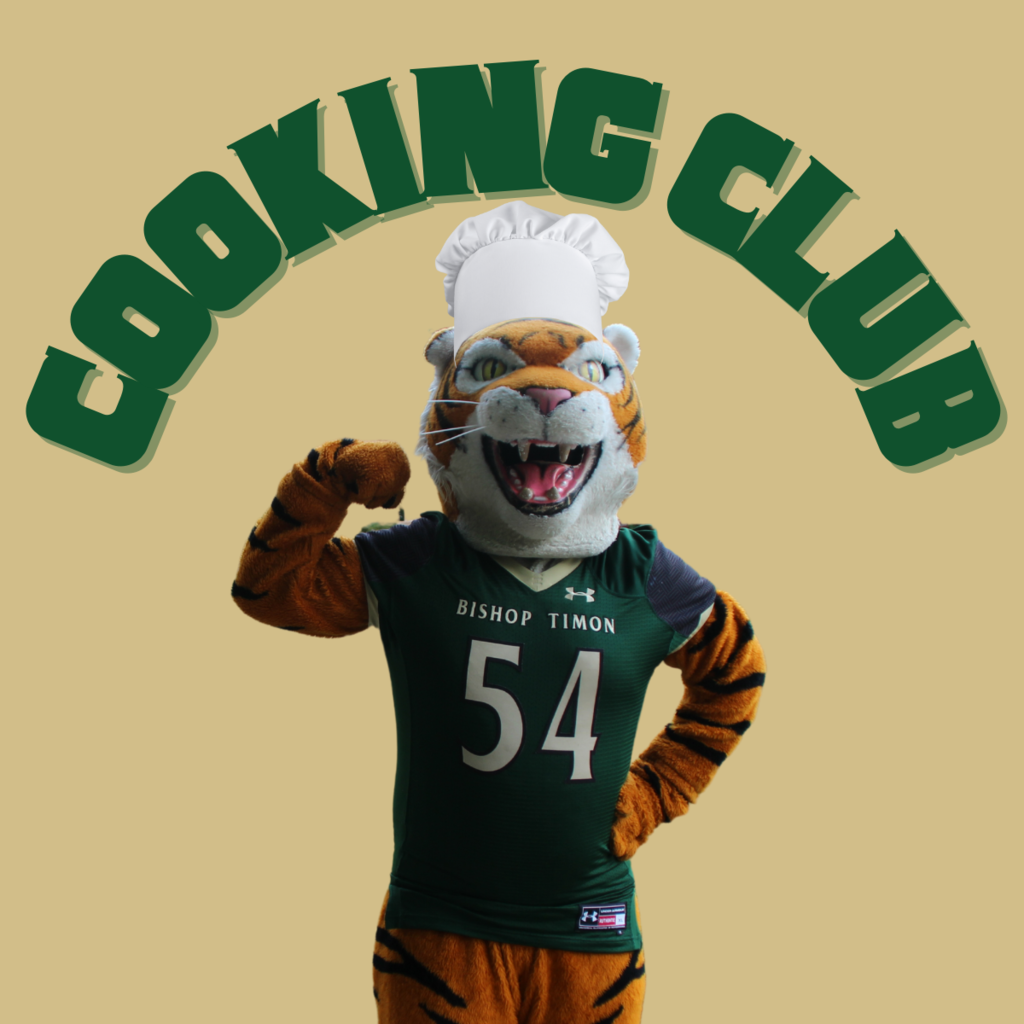 Due to inclement weather the Bishop Timon Athletic Golf Tournament is postponed until 10/3/22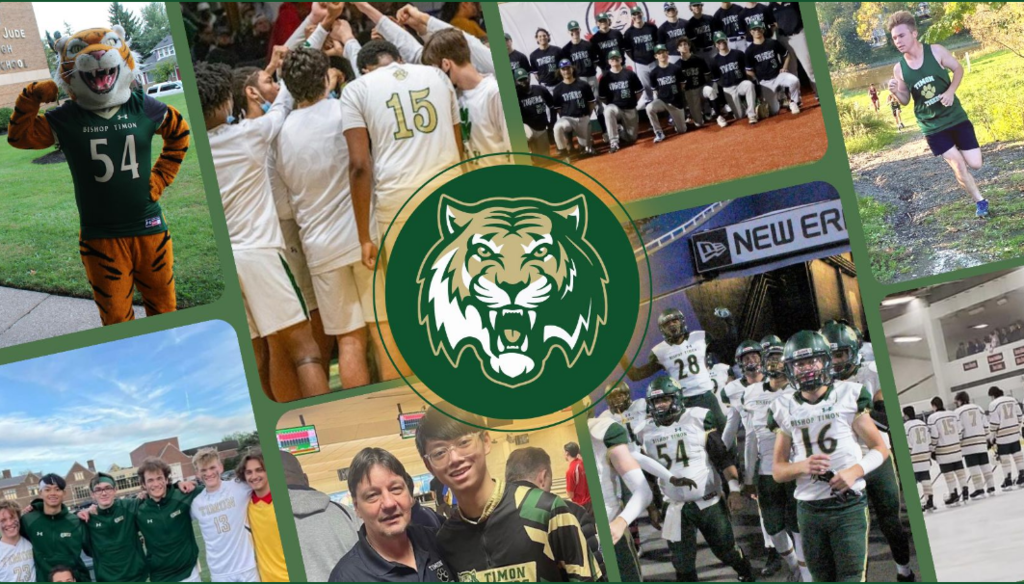 Congratulations to Connor Lorenzo `25 as he was sworn in as a member of the Warsaw, New York's Courthouse Youth Court. Students who are on youth court are assigned roles such as prosecutor, defense attorney, bailiff, and judge.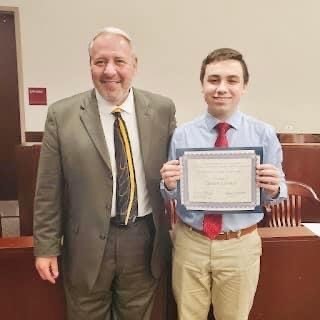 Tigers Football is 3-1 after this weekends victory over Attica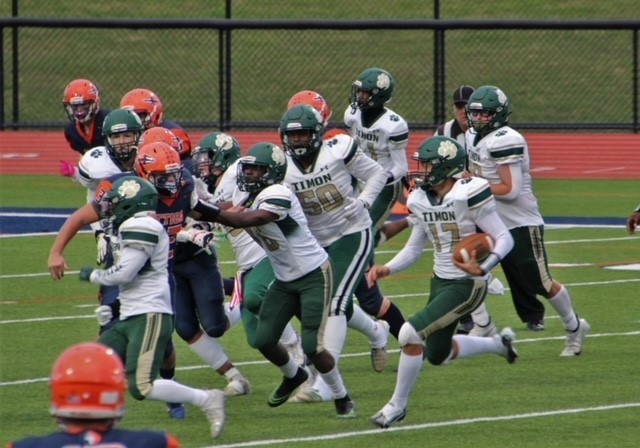 Join us for OPEN HOUSE! September 27 & 28 6:00-8:00 PM